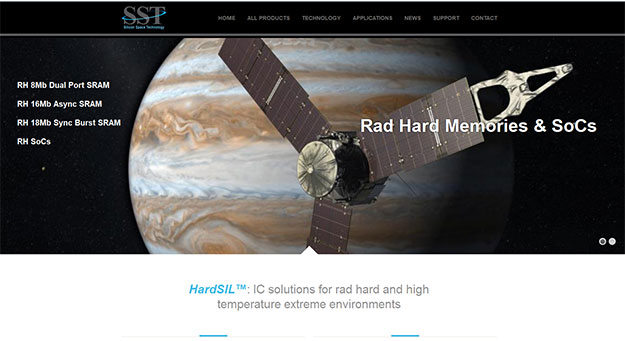 One of our long-time clients recently joined a new company, and he knew he wanted T324 to build their updated site.
The existing site was outdated and didn't reflect the quality of their products, and was impossible for the clients to update themselves. On his very first day at the new job we kicked off the project, a state-of-the art Drupal site that is compatible with all browsers and search and mobile friendly.
The new site is a great showcase for Silicon Space Technology, a provider of radiation-hardened and extreme temperature-hardened IC components for the Hi-rel marketplace. That means they make components for space gear! As we're all science fiction nuts here at T324, it's very exciting to work with another company that makes space-related tech.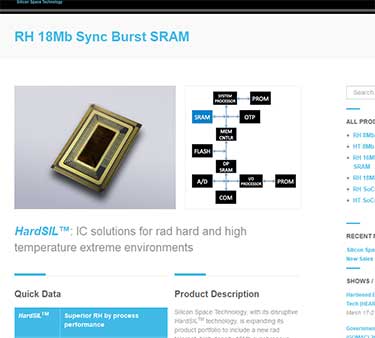 SST has a tremendous amount of highly scientific information available for their products. The new site turns that resource into a conversion tool with a registration form for downloads that collects the contact info of potential clients into a database. Another feature is a product chart that allows clients to click between components, shown here.
To keep clients in the loop, the SST blog updates on the home page, and features events like the Space Tech Expo. Did you know there was a Space Tech Expo? Doesn't that sound amazing?