T324 is all about the local, and we're delighted to launch a new site for our neighbors at Freeman Insurance Services.
Freeman Insurance is right around the corner from us, providing insurance coverage to local families and local businesses of all kinds. It's a locally owned and operated family business which includes G. Anthony Freeman, his three sons and several licensed agents around the San Francisco Bay Area.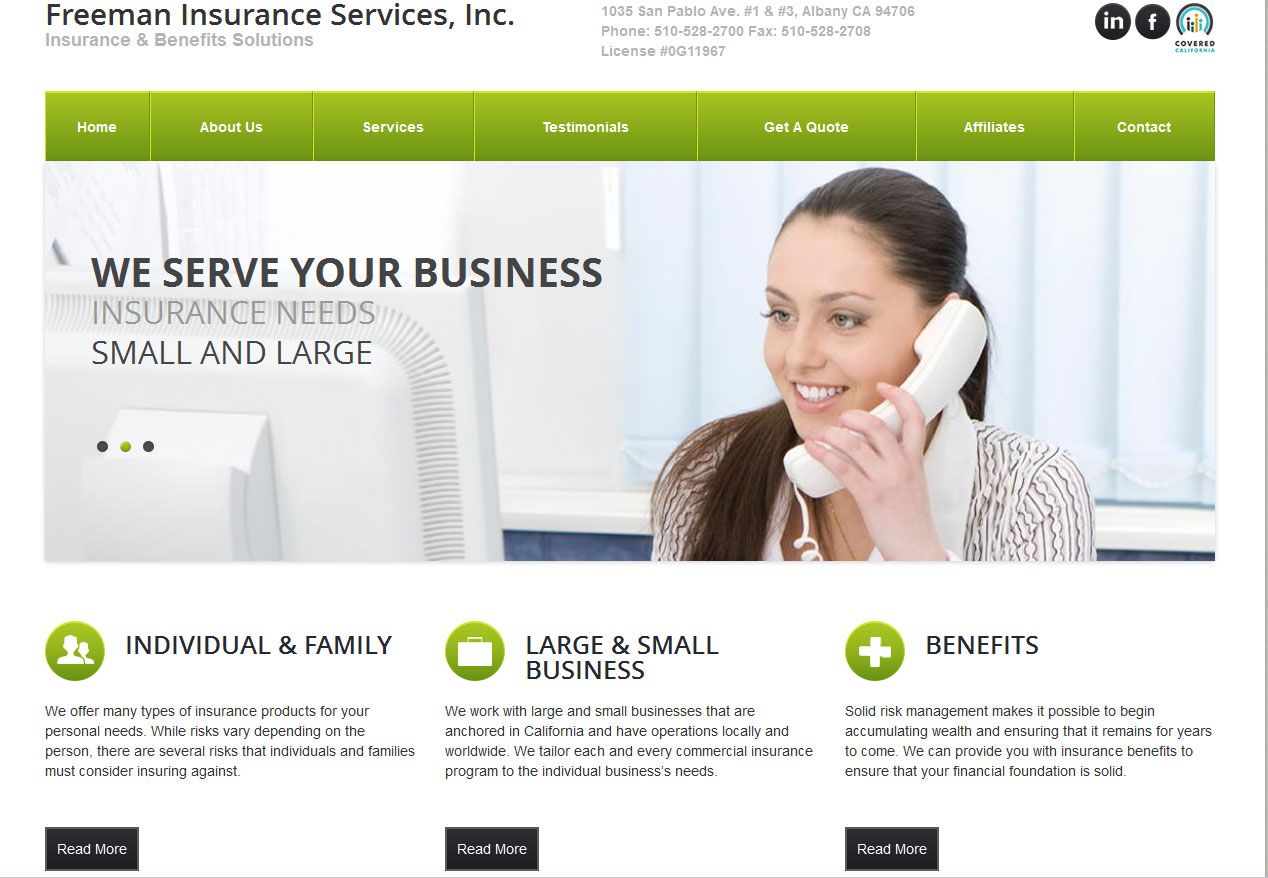 The Freemans wanted a site that would help grow their business and save them time by providing user-friendly services to their clients, like online quote forms.
We customized a site design in the powerful Content Management System Drupal, our CMS of choice for its flexibility and modularity.
The clean, accessible design gives their business a great online presence, links to their Facebook and LinkedIn pages, and allows them to tell their story to prospective customers. It means the world to us to help our neighbors succeed!