Here's a lucky seven roundup of geeky, tech-y goodies for your loved ones during this holiday season.
1. Check out these custom-printed marshmallows from Boomf.com. They use your Instagram photos. It's a ridiculous idea, but they're a fabulous conversation piece. They will surely kill a good twenty minutes of awkward family time.
2. Touchscreen gloves. Everybody who lives in a cold place needs these, so they're a pretty foolproof gift.
This pair from Urban Outfitters comes in a variety of colors.
3. Also on the practical tip: a USB wall charger that lets everyone in the family charge their damn phone in the same place.
I found my mom's phone charging in the bathroom this Thanksgiving, which seemed vaguely unsanitary.
4. And more phone thingy from Urban Outfitters: the Grumpy Cat iphone cover.

I have mixed feelings about the commodification of kitties. The Grumpy-juggernaut's manager/publicist is pretty creepy, but the kitty herself and her single mom owner deserve to benefit from winning the meme lottery. And this phone case is such a terse, perfect expression of the holiday spirit.
5. These tasteful and discreet geek ties: Kotobukiya's Star Wars Skinny Ties. They're damn clever and amusing.
6. If you must buy a geeky person a geeky t-shirt (I have to, personally, because my programmer bf works at home and wears t-shirts every day), go with a classic, quality image.
Like the "Battle Damage" Cone of Shame t designed by Mike Jacobsen.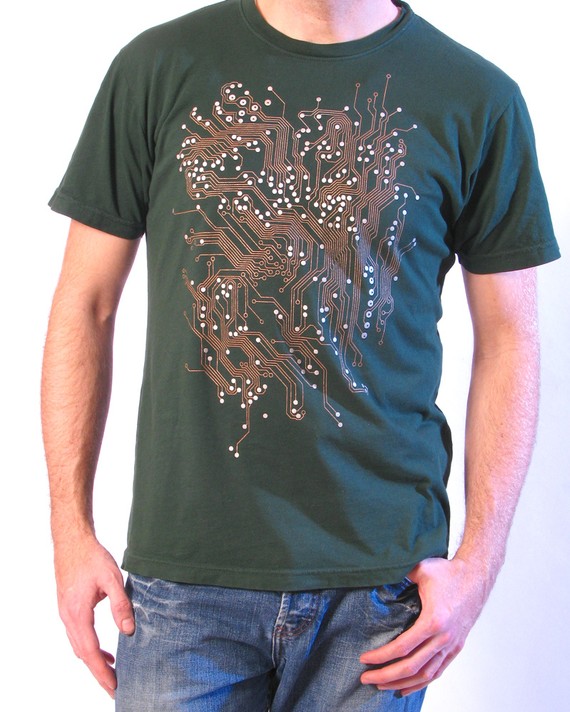 Or this tasteful circuit board shirt from Scatterbrain Tees on Etsy. Or a t-shirt with a picture of Alan Turing or Ada Lovelace, from UnderRepped.
7. Many geeks prefer Krampus to Santa. Here is a terrifying Krampus sweater from the people at Shredders Knit Apparel, who are apparently crazy hooligans.