Source:
Justin Beiber to Drake, Designing Content that Works and Reworks
If you don't know the words to Rick Ross's ubiquitous 2009, "Everyday I'm Hustlin'", you are either too young, too old, or you're deaf. In either case, you should know those words, because that's exactly what your marketing program should be doing for you right now. And here, we might take a page out of a rapper's playbook.
"Everyday I'm Hustlin'" is hard hitting HipHop song that was literally everywhere in 2009, largely due to its initial viral spread across the internet. From the net to TV, films, radio, everywhere. And while many of Life's more elder members might not be familiar with the Florida based MC and rap artist, they might share his drive for entrepreneurship. Ross founded the highly lucrative Maybach Music Group before he gained fame and notoriety for his lyrical talents. Ross would later become the first artist to be signed to Sean Combs' (AKA Diddy) talent management group Ciroc Entertainment. Ross might not be your typical entrepreneur or small business owner, but there is one fundamental philosophy Ross and all small to medium sized business owners share, work hard every day, and see results, in other words, "Everyday I'm Hustlin'".
And again, while many business owners might not be deep up in the rap game, they are deep up in the game of marketing themselves and making sure they find ways to make their presence known in the online market. The rap industry is actually an innovator when it comes to Online Content Marketing. The almost overnight successes of artists from Justin Beiber to Rick Ross and, all began with self generated Content posted online, which was later posted and reposted, and reworked, and reposted by a growing fan base. So, good content not only works, but has the ability to be re-worked. Enter Kanye West, the often inflammatory king of content. Like it or not, he and his wife Kim Kardashian, have been frontrunners in the game of content generation for years, and Im not just talking about racy video tapes… They actively engage and collaborate with online content creators to make sure their content lives on after all the work they've done to create it. Mr. West acknowledged his process in a 2014 interview at the Cannes Film Festival, and the industry has been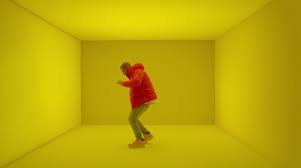 listening ever since. A recent New York Times article spells out how the music industry has now adopted this process as an industry standard when it comes to making Music Videos for online posting, highlighting the latest single from International rap star Drake, and his new and online-ever-present Hotline Bling.
As a business owner in times of pervasive internet use (98% of Americans age 18-40 are online multiple times daily), every small to medium sized business has the ability to market themselves like a Fortune-Five-Hundred. Online Marketing, of course, starts with a state of the art website (something us here at T324 have been building for years), and from there a content marketing platform. And while Our Keyword based SEO packages continue to be highly successful, we are responding to the needs of our clients, and the evolving nature of the net to put out an enticing offering of online content creation and management services. We are finding ways to

create content for all types of businesses and ensure that that content has in it the ability to be reworked with an end goal of broadening a business' customer base. If you spend the time, energy, and resources, creating content it should be a priority to make content that not only works, but reworks. As business owners and marketing agents we need to make sure we see a Return on Investment when it comes to our content. When we create content we need to ensure it and reworks, and when it does it can carry on with the motto of Rick Ross, "Everyday I'm hustlin'".